Leah Anna Sanguinetti- Director, Dance Instructor, BA, PAEC, IADA, AAC, BADT
---
Leah Anna has been involved with dance for over 20 years as an all-round dancer, teacher, choreographer, adjudicator and studio director. She has extensive training in jazz, ballet, acrobatics, lyrical, modern and musical theatre. She danced competitively for many years and continued her studies at Ryerson University in the Theatre Arts Dance program. Leah Anna has performed professionally at various industrial shows and large functions. Leah Anna went on to complete a health science degree from York University (HESO) with Kinesiology and Dance as teachable subjects. Over the last 12 years, Leah Anna has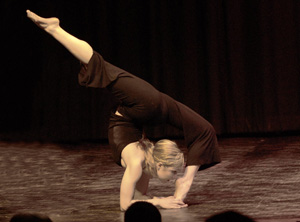 taught both competitive and recreational programs in Jazz, Acrobatics, Ballet, Lyrical, Modern, Hip Hop and Musical Theatre at many studios throughout southern Ontario. She established her own dance studio in 2005 and has since had the pleasure of developing hundreds of dancers. Leah Anna is fully certified in Jazz, Acrobatics and Ballet through the PAEC (Performing Arts Educators of Canada) dance association. She also holds certification with IADA (International Dance Acedemy of Adjudicators) and is a Full Member of the Acrobatic Arts of Canada (AAC). Leah Anna has won many awards for both her dance and choreography talents. She hopes to inspire, educate and guide dancers as they reach their goals and discovering their talents. Leah Anna believes that dreams will come true when you put your mind to it and always to always believe in yourself. Leah Anna is blessed to have the opportunity to work with, guide and motivate young dancers. Leah Anna is a proud mother of 3 beautiful young children and knows importance of family and good positive role models for children.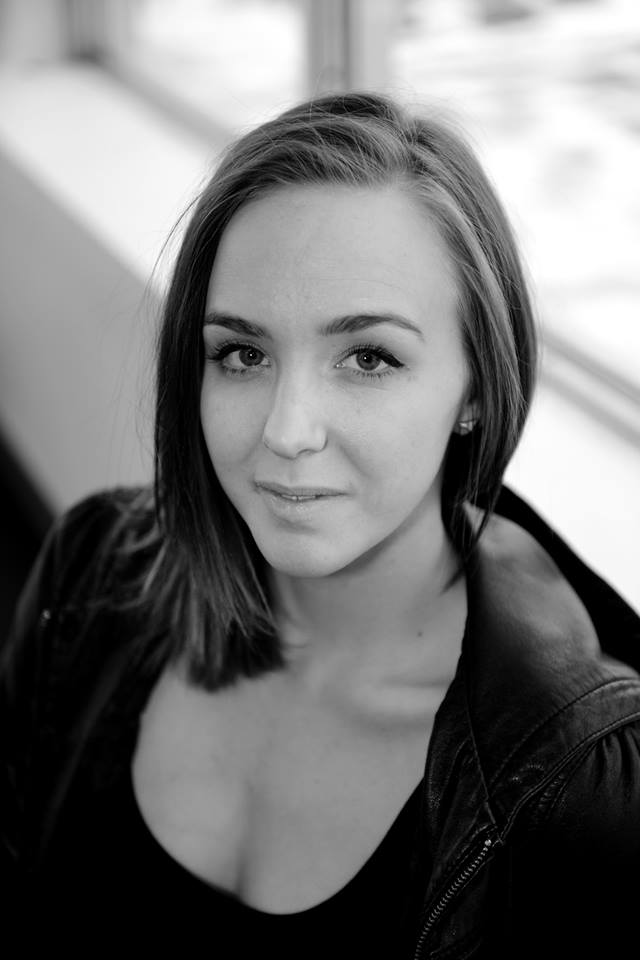 Shelby Thoms - Assistant Artistic Director, Dance Instructor, BFA
---
Shelby Thoms holds a Bachelor of Fine Arts in Dance from Ryerson University and is member of the Professional Adjudicator's Alliance. Ms. Thoms trained as a competitive dancer for many years, earning numerous awards in many styles. She is proud to have worked with and performed under a number of notable choreographers and teachers, including Allen Kaeja, William Yong, Nadia Potts, Karen Duplisea, and Vicki St. Denys. Ms. Thoms has continued her training and development attending summer programs at Toronto Dance Theatre and École de Danse Contemporaine de Montréal. She is extremely proud of her well-rounded training as a dancer in many genres as well as training in both acting and singing. Ms. Thoms is a company member of Simcoe Contemporary Dancers and co-owns Bradford Fine Artists, a not-for-profit organization that supports local artists in pursuing and developing their crafts.
Ms.Thoms has extensive experience teaching and choreographing competitively, recreationally, and privately. She has spent the past ten years as a proud member of the In Harmony family. Her passion to better herself and her students as an artist and dancer is unparalleled. She recently became certified with Acrobatic Arts and furthered her training as a dancer abroad at Impulstanz International Dance festival in Vienna Austria working with teachers and dancers from all over the globe. Shelby has been dedicated to becoming not only the best dancer she can be but also becoming a teacher as motivating, inspiring and knowledgeable as the teachers she has trained with throughout her life. Shelby hopes that she can help instill the love for dance in her students that has motivated her life for many years.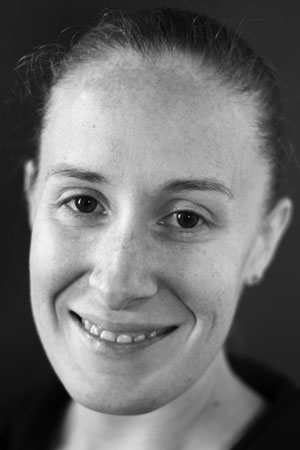 Kirsten Belec - Dance Instructor, R.A.D., E.C.E

---
For over 25 years Kirsten has been involved in dance as a dancer, teacher and choreographer. She has been trained in jazz, tap, modern, national with her primary focus in ballet. She completed her Royal Academy of Dance Registered Teaching certificate in 2005. She has successfully entered students for ballet exams ranging from primary to Advanced 2. Along with entering students for examinations she also choreographs competitive and recreational dances. Kirsten graduated from George Brown College for Early Childhood Education in 2003 to help her gain a better understanding of teaching young children. She is constantly taking workshops to continue to develop her skills as a teacher and choreographer. Kirsten is excited to be a part of the In Harmony Dance and Wellness faculty. She's looking forward to a wonderful season.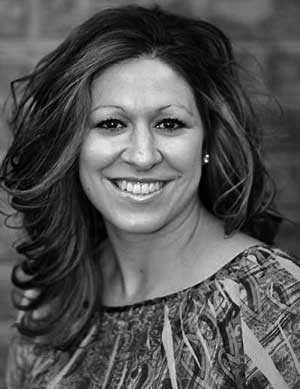 Kelly Smith - Dance Instructor - BFA, D.M.A., PAA

---
For the past 15 years Kelly has been teaching children and teens in a studio atmosphere at recreational and competitive levels. She prides herself on growing a dancer not only in the creative aspects dance allows her to feel, but also giving them proper technique for them to succeed in the dance world. As a dance teacher, at a studio level, she has learned the importance of thorough explanation for one to understand the body in dance and believes continued education is the key to success.
Kelly currently lives in Ajax, Ontario, but Bethlehem, Pa. U.S.A. is where she started her education. Kelly began her dance training in her hometown of Bethlehem, Pennsylvania and has been dancing for 26 years. She is trained in Jazz, Lyrical, Musical Theatre, Hip Hop, Ballet, Contemporary, Modern and Tap . Kelly's education includes a B.F.A in dance with a Jazz concentration from Point Park University in Pittsburgh, Pennsylvania, as well as a graduate of the Dance Masters of America Teacher's Training School in Buffalo, New York. She has trained with numerous dance masters such as Frank Hatchett, Joe Tremaine, Doug Bentz, Ron Tassone, Doug Caldwell, and Susan Stowe just to name a few.
She is currently an active member of Canadian Dance Masters of America, Chapter #38 and a member of the Professional Adjudicators Alliance. For the past 15 years she has been choreographing and teaching students throughout North America and her students have been recognized with numerous regional and national awards. As a dedicated teacher and adjudicator Kelly can always be found not only encouraging students in dance, but in life lessons as well. Kelly is looking forward to being a part of the In Harmony faculty and sharing her love and passion of dance with others.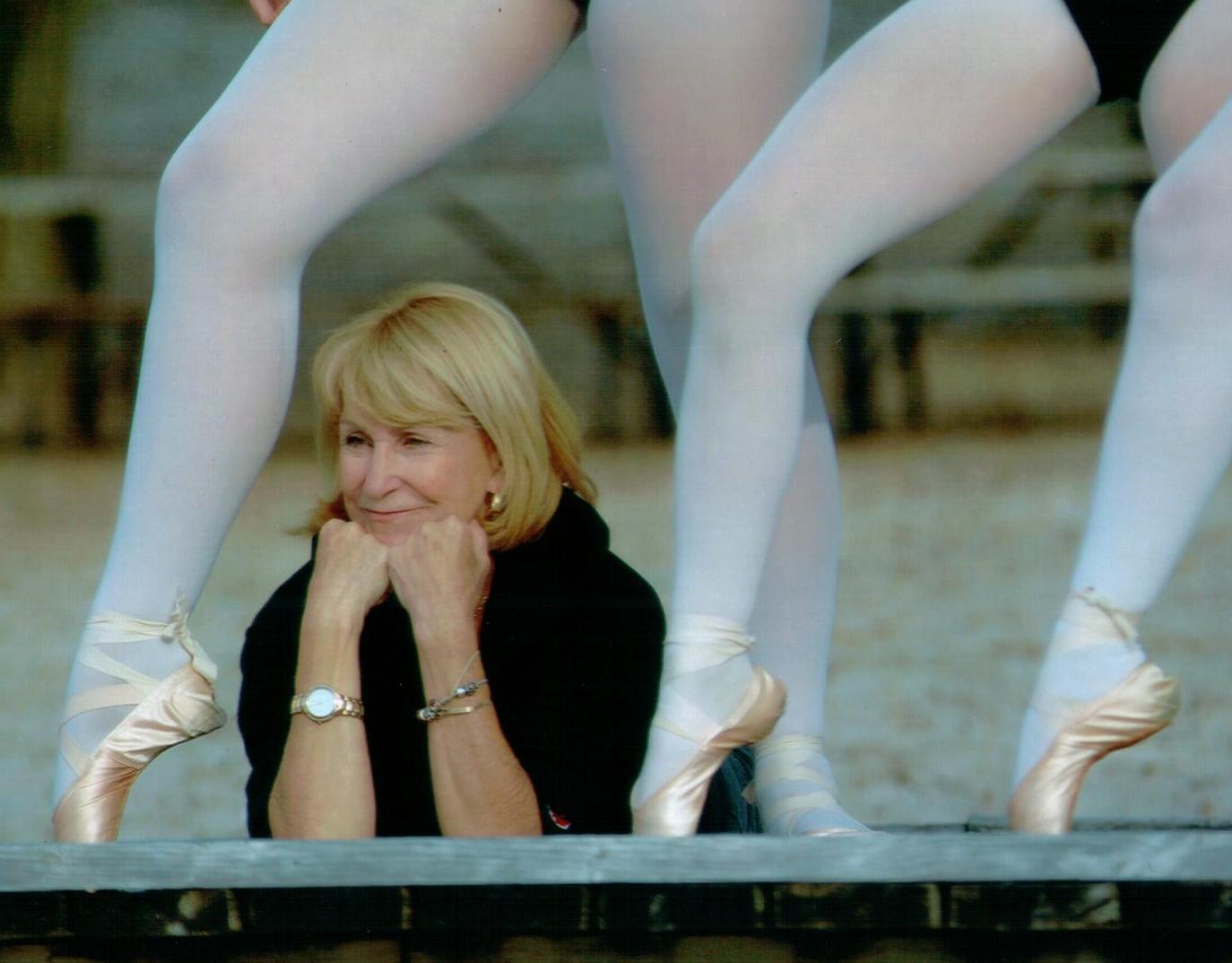 Angie Cader - Dance Instructor, ISTDA

---
Angie Cader has been teaching and choreographing ballet for forty years, specializing in young students "working towards ballet". Angela began her forty year dance career in Burlington Ontario at the age of twelve. Angela is a past member of the (ISTDA) Imperial Society of Teachers of Dance Association having all her grades in the Cecchetti method of dance. Angela went to London England to continue her dance career with the Ballet Rambert where she took an extensive teachers course. Returning to Canada, Angela began teaching and eventually moved to Mount Albert where she owned and operated her school for twenty seven years. Angela has taught for several teachers offer the years and led courses for young teachers and hopefully will continue to inspire young dancers for years to come.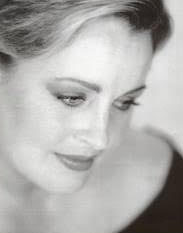 Nancy Dinner - Dance Instructor, PAEC, Professional Adjudicator
---
Nancy owned and operated the Jaymor School of Dancing in Aurora, Ontario for over 25 years. She has taught dancers of all ages in all styles and specializes in acrobatics. Mrs. Dinner is a full member of P.A.E.C. as well as an acrobatic and jazz examiner for the association. As a full member of this dance organization, Mrs. Dinner also sits on the executive board, the examining board and chairs the acrobatic committee. Through Nancy's career, she performed performed in various industrial shows, television, and video and enjoyed a 4 year role in the Canada's Wonderland dance troop. She has taught dancers who have gone on to professional careers in dance as well as performance teams for cruise ships around the world. Nancy hopes to share her extensive experience and passion for dance to the students of In Harmony Dance.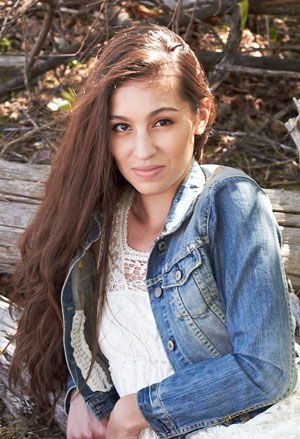 Jaqueline Brown - Dance Instructor, B.A.T.D.
---
Jaqueline holds a Diploma in Performance Dance Studies, and a Certificate in the Performing Arts from George Brown College. She holds her Associate Jazz Teacher's Certification with the BATD, and holds ballet certificates in the RAD method. Jaqueline is a company member of Simcoe Contemporary Dancers. She has worked with notable choreographers such as Susan Kendal, Maxine Heppner, Kathleen Rea, and Eroca Nicols, and performed with The Parahumans, Sophie Luxton Productions, and the York Lions Dance Team. In 2014, she studied abroad at the Vienna International Dance Festival, Impulstanz. Jaqueline is currently studying Psychology and Spanish at York University working toward her BA Honours. She hopes to inspire her students to follow their dreams, as teachers have inspired her to do so in the past.
Dana MacDonald - Dance Instructor (Guest)
---
Dana has been dancing since she could walk and began dancing at the Peter Stanton School of Dance where she discovered her passion and talent in Ballet. She danced competitively for many years and has joined the In Harmony team in 2011. Dana is a well-rounded dancer in Jazz, Modern and Ballet. Dana has been assisting for a number of years and is working towards completing her dance examinations in RAD ballet and BATD jazz. Her dance achievements, caring nature and friendly personality make her a great role model for young dancers. Dana recently began her first year of University at Ryerson's Theatre Dance program.
Katherine Mascarin - Dance & Fitness Instructor, P.A.E.C., AAC (Guest)
---
Katherine began dancKatherine began dancing at the age of three and throughout the years, completed student exams in Jazz, Ballet and Acro with excellent results. Starting at the age of 9 Katherine became a competitive team dancer and won numerous awards and scholarships. Katherine has taught dance classes since 2005 in Acro, Jazz and Ballet to students of all ages. Katherine continues to increase her knowledge and skills of dance by regularly attending workshops, seminars and classes. She is an Associate member of Performing Arts Educators of Canada for both Acro and Jazz and a Full member of Acrobatic Arts of Canada. Katherine's second love next to dance is health and fitness. She is a graduate of George Brown College the Fitness and Lifestyle Management Course. She has taught Cardio Kickboxing and has worked as a Fitness Assessor. Katherine has choreographed for Fitness athletes and two years in row the routines made top 15 at Miss Fitness Worlds in Vegas. Katherine is also a graduate of the Humber College Occupational Therapist and Physiotherapist Assistant Program.
Teaching Assistants
Nicole Becher - Teaching Assistant
---
Nicole's passion for dance began when she was 3 years old. After dancing recreationally for 5 years, Nicole became a competitive dancer, then joined InHarmony's competitive team in 2010. Over the years Nicole has earned awards and scholarships at multiple competitions and has gained knowledge, leadership, and teamwork skills. Nicole has trained in the styles of ballet, jazz, lyrical, contemporary, modern and musical theatre. Nicole has passed BATD jazz examinations as well as RAD ballet examinations including the intermediate level. Nicole is currently attending the ARTS HURON dance program at Huron Heights Secondary School in Newmarket, Ontario. She is able to dance every day and gain new experiences within the program. Nicole is also an apprentice for Simcoe Contemporary Dancers where she performs in various shows and gains dance related knowledge and skills. Nicole's goal for the future is to pursue a career as a dance teacher, as she loves working with children. Nicole hopes to share her passion with others, inspiring them the way dance has inspired her.
Jewell Cormier - Teaching Assistant
---
Jewell is fifteen years old and began dancing with In Harmony at the age of eight. She has been recognized at competitions for her performances with her team as well as a soloist, receiving many overall awards, special adjudicator's awards and scholarships. In addition, she has completed up to Intermediate 2 P.A.E.C. acrobatics exams with Honours, and both R.A.D. Intermediate Foundation and Intermediate exams with Distinction. Jewell completed In Harmony's Teacher Training program in 2014, and she is certified in Emergency First Aid and CPR. Aspiring to pursue a career in dance, Jewell is so inspired by the teachers here at In Harmony and is incredibly grateful to be learning from them. She hopes that she can influence young dancers in a positive way and help them discover their own love for dance, the way her teachers have done for her.
Sarah Kennedy - Teaching Assistant
---
Sarah started dancing at In-Harmony Dance and Wellness in 2005 at the age of 4 when the studio opened. During her 13 years at In Harmony Dance, Sarah has completed her pre-professional PAEC acrobatics exam with honours, along with PAEC ballet exams with honours. She has won numerous overall awards, special adjudicator awards and scholarships. She began assisting classes at the age of 12 and has continued to assist all genres of dance, particularly tap and acro. Sarah was one of the first students to complete the teacher training program at In-Harmony Dance. Her love for dance continues at Huron Heights Secondary school where she is enrolled in the Arts Huron Dance program. In this program she has been mentored by teachers who have recognized her talent in both dance and choreography. She most recently won a Heida award for Outstanding Choreography. She has had teaching opportunities in the Huron Dance program, as she has taught, prepared lessons, and choreographed a Grade 9 cooperative class. In 2015, Sarah joined Simcoe Contemporary Dancers, a professional dance company; as an apprentice. She is once again being mentored while working and dancing alongside professional dancers. Sarah's qualifications include First Aid and CPR training. Sarah will continue to pursue her dance journey at the post-secondary level. She has many talents that she looks forward to using as her journey continues.
Kiana Lawrence - Teaching Assistant
---
Kiana Lawrence has been dancing since the age of 3 and has been apart of the In Harmony family for 8 years. Kiana competitively dances in the genres of Jazz, Lyrical, Contemporary, and Musical Theatre. She has won numerous of awards throughout the years in her group dances and solo, including a scholarship and adjudicators 'Most potential' award. Kiana is currently finishing up her highschool years in the Arts Program at Huron Heights Secondary school where she wishes to expand her knowledge in her dance abilities. Kiana completed In Harmony's Teacher Training program in 2015, and she is certified in Emergency First Aid and CPR. She is very open minded and positive about everything she does and is always wanting improve herself on and off of the stage. She is excited for what this year will bring and hopes to inspire others with the passion she has for dance.
Catherine Shrimpton - Teaching Assistant
---
Catherine Shrimpton's passion for dance stated at age 4, she has been dancing at In Harmony since age 7. Catherine competes in various styles including; acro, jazz, lyrical, contemporary, musical theatre and ballet. Catherine is currently attending Huron Heights Secondary School and is a part of the Arts Huron program for dance, here she expands her dance horizons and learns more about the history of dance. Catherine has completed her Intermediate Foundation and Intermediate ballet exams as well as completing many acrobatic exams. Catherine completed the teacher assistant training program in 2014, she loves sharing her passion of dance with the students she teaches. Every time Catherine steps into the studio or on to the stage she always has a positive attitude and works her hardest.
Erin Macdonald - Teaching Assistant
---
Erin started dancing when she was 3 years old at the Peter Stanton school of Dance and has been with In Harmony Dance for 5 years now. She competes competitively in jazz, ballet, hip hop, contemporary and musical theater. Erin enjoys dancing ballet and musical theater the best ! She hopes to continue her career in ballet completing her RAD Ballet exams, and continuing to dance after high school. Last year, Erin graduated from the Assistant Teacher's Training Program at IHD. She loves being a teacher assistant because it helps give her experience for becoming a dance teacher. Erin also likes to teach because she gets to see students grow skills and reach goals. Being a dance teacher assistant also helps Erin become a better dancer because she understands how to correct mistakes and break down skills for a dancer to understand. Erin is greatful for the opportunity to assist at IHD this year!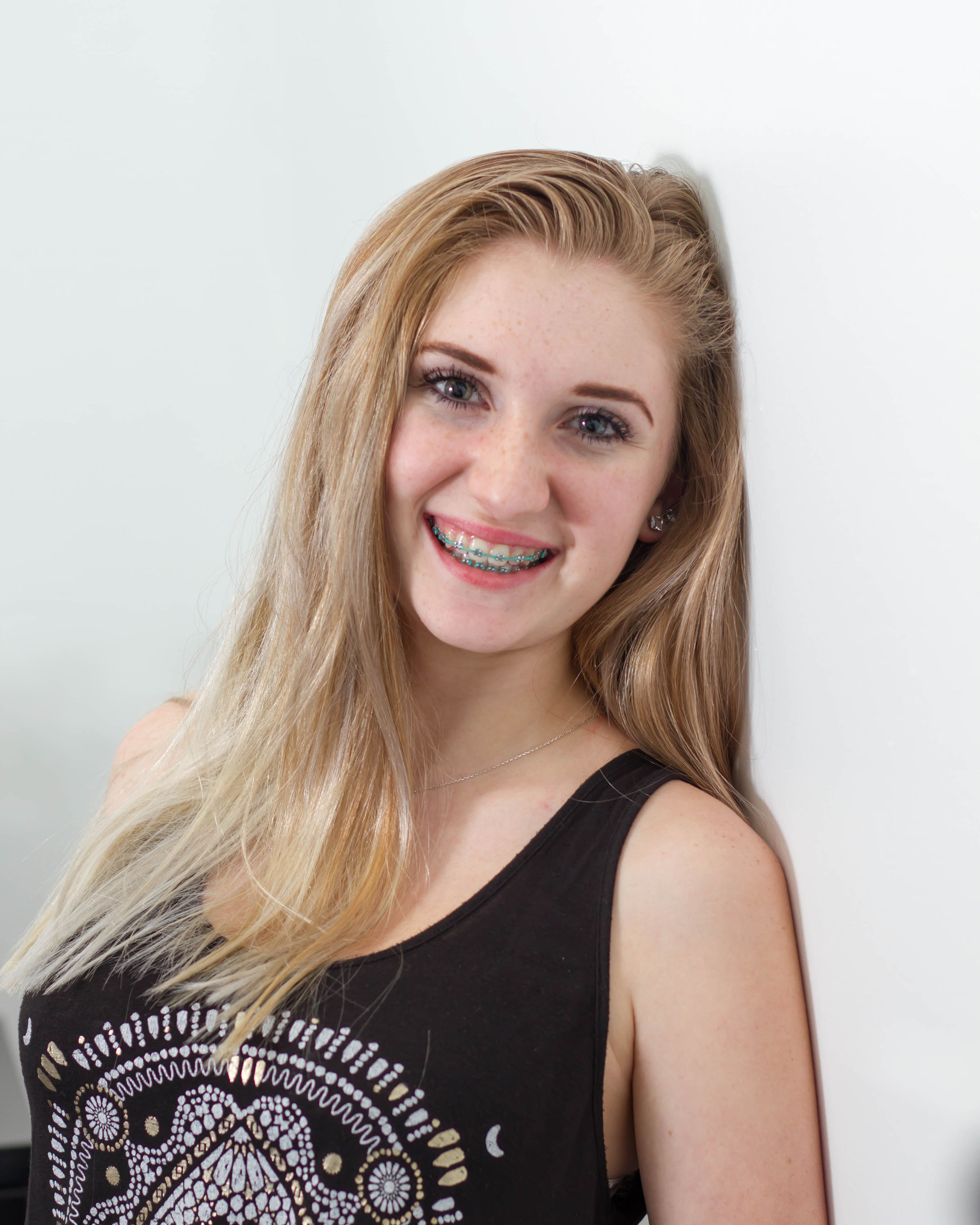 Jamie Burgess - Teaching Assistant
---
Jaime began dancing at the Peter Stanton School of Dance in 2006 at the age of 3 with Jazz. Her dance interests quickly expanded to Ballet and Tap. Jaime joined the In Harmony competitive team in 2011 where her passion and joy for dance came to life. Jaime is a well rounded dancer participating in Tap, Jazz, Contemporary and Musical Theater with her true love of dance being centered in Ballet and Lyrical. Jaime is successfully progressing her RAD exams and is enrolled in the Huron Heights Secondary School – Arts Huron (dance) program to expand her education in a wide variety of dance techniques and styles. As a young adult her other passion is for working with children. As such, Jaime is working towards a career that combines dance and children.
Jasmine Chan - Teaching Assistant
---
Jasmine has been a competitive dancer since the age of 11, she started her training at the Irish Dance Studio, then moved to Jaymor School of Dancing in 2013, then finally joined the competitive team at In Harmony Dance and Wellness in 2015. She has had training in jazz, acro, ballet, lyrical, contemporary, hip hop, tap, and musical theatre. Jasmine has completed the teaching assistance program at IHD last year, She loves to teach because she thinks that it's rewarding to see dancer's accomplishments, she is very excited to be able to share her knowledge and passion with young dancers.