The Studio
Our studio is designed to meet the needs of all styles of dance and be comfortable and convenient for parents and siblings to stay and watch the classes or just hang out.
Studio 1
HUGE 1600 sqft with professionally sprung dance subfloor and Rosco Adagio dance surface. This studio is designed for high-impact dance styles typically done barefoot (Acrobatics, Contemporary, Jazz/Lyrical). In this studio we also have a 42' long tumbling mat used by our Acro students.

Studio 2
1200 sqft with Timestep dance floor. This studio is perfect for ballet and Jazz.
Studios 3
This studio is designed to be versatile but also perfectly meet the needs of a tap dancer. It has a foam subfloor with solid commercial-grade laminate, perfect for tap!
Studio 4
Huge 3500 square feet with it's own lounge, 2 changerooms with washrooms, WIFI and storage. Full impact reducing subfloor with Timestep dance surface. Versatile and perfect for Acro and tumbling. Our roll out and crash mats can be spread out to provide dancers lots of room to learn.
Change Room
Our change room is large and features lockers, seating and a private washroom.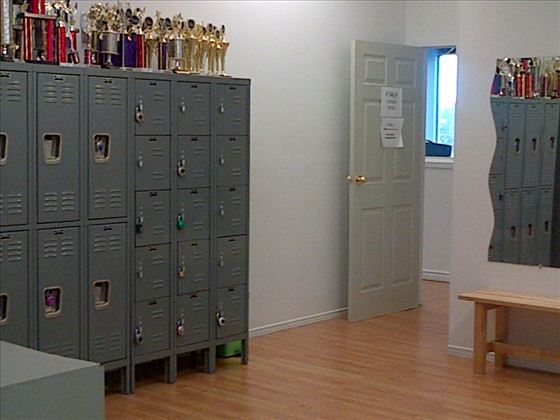 Kitchen / Dining Room
Don't let dance get in the way of dinner! We have a refridgerator, microwave, sink, coffee maker and comfortable seating for your convenience.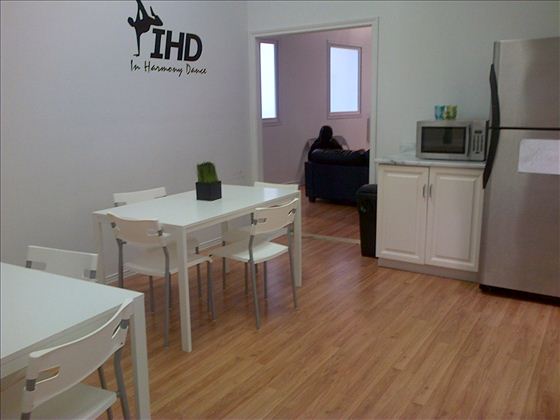 Parent Lounge
Wait for your children in comfort in our lounge! You can watch class through the viewing windows, read a magazine on the couch and get to know the other parents. There are also toys and a TV to entertain little ones.
Homework Room
A quiet spot where your child can catch up on their studies between classes or while waiting to be picked up. Features tables and chairs as well as viewing windows into Studio 1.